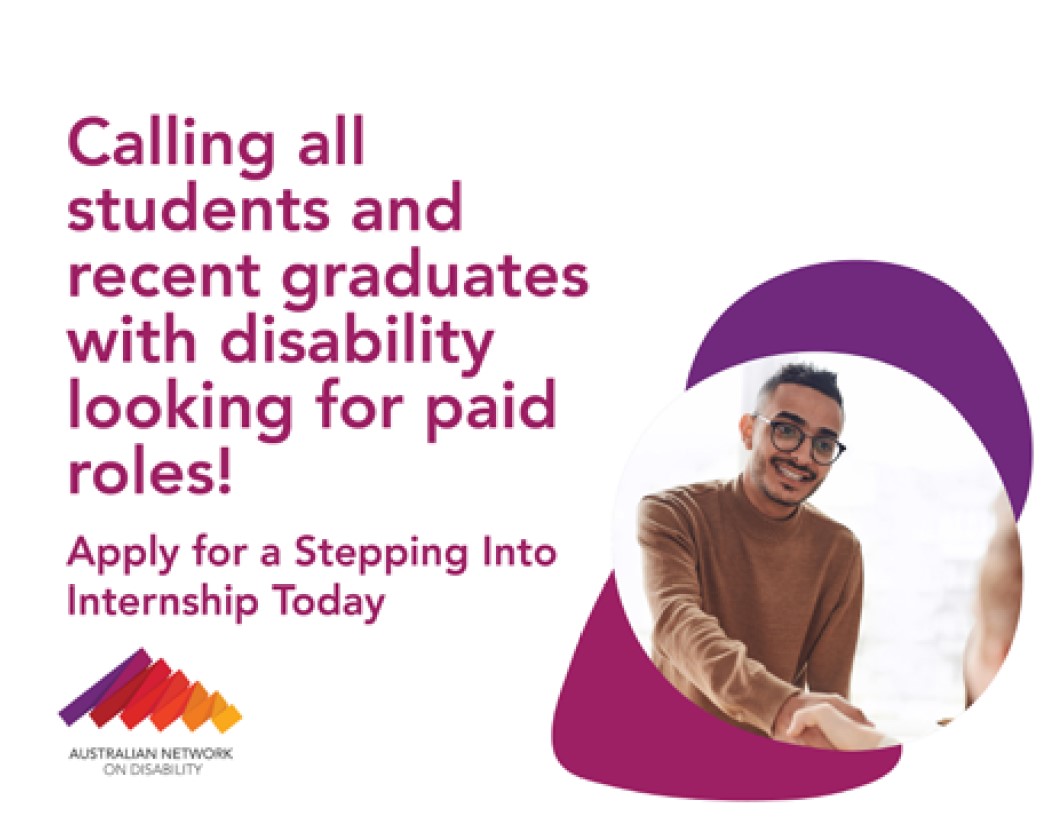 Calling all students and recent graduates with disability, mental health conditions and chronic illness looking for paid internships!
Are you a student or recent graduate with disability, or do you know a student or recent graduate with disability looking for a paid role?
@Australian Network on Disability's Stepping Into Summer Internship program now opens for applications.
With over 150 roles available, students with disability can apply for a range of positions – from interning in Public Services at the State Government departments, to working with leading Australian private businesses – there's a diverse range of jobs for a diverse range of degrees.
Applications close midnight 2nd October 2022. See the full list of paid internships and apply now on the website: https://www.and.org.au/students-jobseekers/start-an-internship/.
-------------------------------------------------
Please note that:
These terms will not apply to the linked website and you should review the terms applicable to the linked website before using it;
The University has no control over the information, content, or activities of the linked website, and your access to and use of the linked website is at your own risk; and
The University makes no representations or warranties as to and is not responsible for, the accuracy or any other aspect of the information on the linked website.